Welcome to the authoritative Dieffenbachia plant resource! Dieffenbachia is a beautiful, low-maintenance houseplant that adds a burst of vibrant green to any indoor surroundings.
This article will lead you through the process of developing and caring for this lovely plant so that you can enjoy its beauty and advantages in the comfort of your own home.
Getting to Know Dieffenbachia
Dieffenbachia is a popular indoor plant that has very big and attractive leaves. This plant is originally from Central and South America. It has many different beautiful patterns and colors on its leaves. The Dieffenbachia plant is really pretty and can stand out wherever it is placed.
Preparing Before Planting
Some preparations must be made before planting Dieffenbachia. To begin, choose a pot large enough to hold the plant's roots. Choose a potting mix with a decent combination of soil, organic matter, and moisture-retaining components to provide the plant with the nutrients it requires as well as adequate drainage.
Planting Dieffenbachia
After you've prepared the pot and potting mix, it's time to plant Dieffenbachia. A reliable supplier can offer you with a healthy plant or cutting. Select a disease-free specimen.
Then, apply proper planting practices, such as placing the plant in the pot at the correct depth and packing the dirt snugly around it. Remember to properly water the plant after planting to help it adjust to its new surroundings.
Routine Care for Dieffenbachia
Regular care is essential to keep Dieffenbachia healthy and thriving. Make sure to water the plant regularly, but avoid overwatering as it can lead to root rot.
Additionally, regular fertilization will provide the necessary nutrients for optimal growth. Periodic pruning will also help maintain a neat and attractive appearance.
Dealing with Common Dieffenbachia Issues
Dieffenbachia is susceptible to certain pests and diseases. If you notice any signs of damage or changes in the leaves, promptly identify the issue and take appropriate action.
Fortunately, there are many organic methods to combat pests and diseases effectively. Also, take extra precautions during specific seasons when pests or diseases are more likely to strike.
Caring for Dieffenbachia in Different Seasons
Each season presents unique challenges and care requirements for Dieffenbachia. In the summer, ensure the plant is not exposed to direct, harsh sunlight, and maintain consistent soil moisture. In the winter, pay attention to room temperature and protect Dieffenbachia from drafts and cold air.
Propagating Dieffenbachia
Do you want more Dieffenbachia plants in your home? Not a problem! Propagating this plant is relatively simple using cuttings. Follow the step-by-step guide in this article to increase the success rate of propagation, and soon you'll have more beautiful plants to adorn your home.
Tips for Maintaining Plant Beauty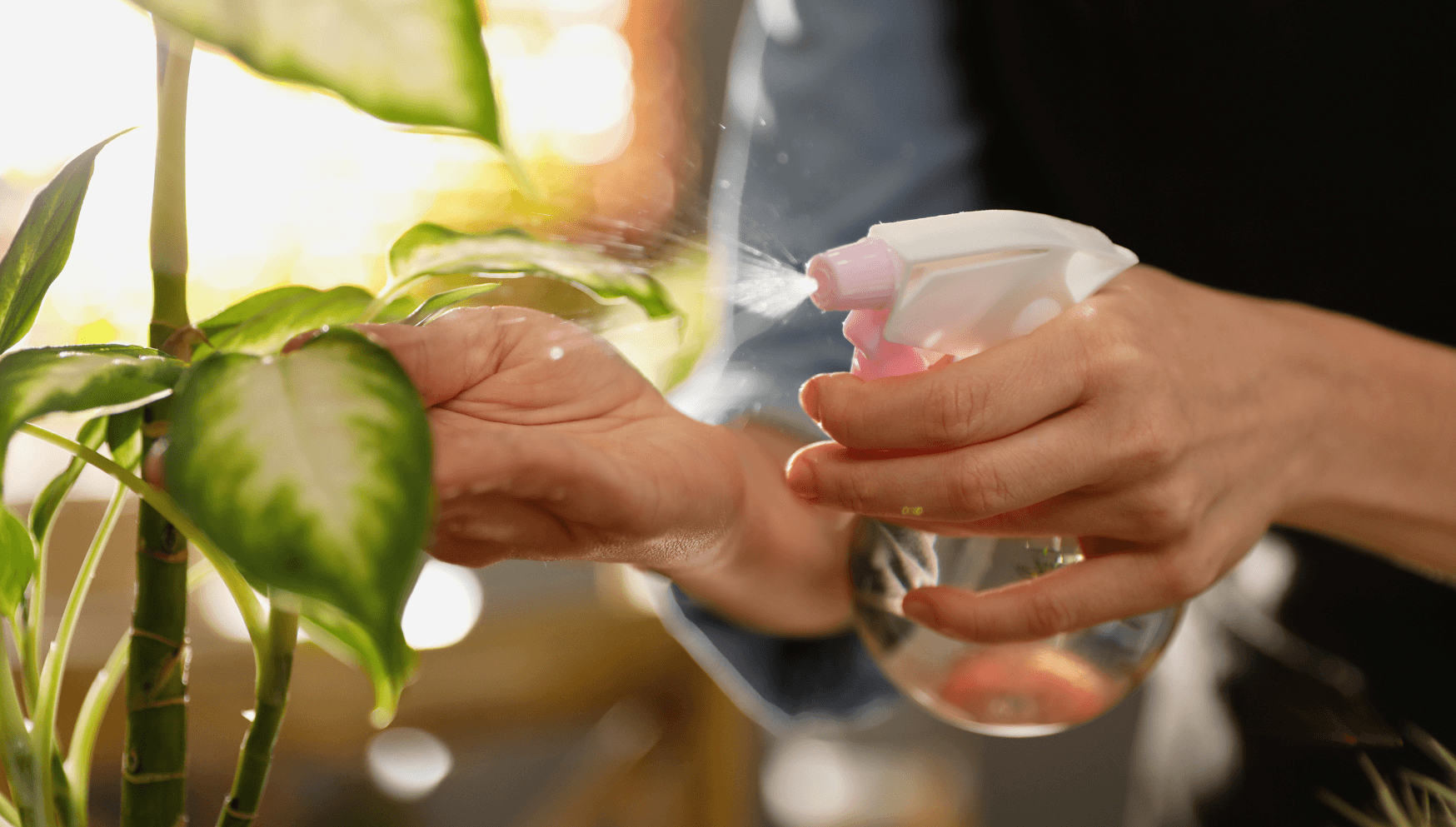 In addition to regular care, ensure you choose suitable pots and repot the plant when necessary. Regularly cleaning the leaves will keep the plant looking fresh and attractive. If the plant grows tall and requires support, provide it with proper staking to ensure stability.
Adding Dieffenbachia to Your Indoor Garden
Combining Dieffenbachia with other houseplants will create a stunning indoor garden. Pay attention to the characteristics of each plant to complement one another and achieve an aesthetically pleasing display. Experiment with placement and pot combinations to create a unique and beautiful look.
Conclusion
By following this comprehensive guide, you now have the knowledge to confidently grow and care for Dieffenbachia. Remember to provide good care and cater to the plant's needs throughout each season.
With its stunning green touch, Dieffenbachia will become one of your favorite houseplants. Happy planting and enjoy the beauty this plant brings to your home!